White Christmas with Mulled Wine & Mince Pies (U)
After enjoying Skipton Christmas Market on the High Street come and get warmed up at Skipton Town Hall with a classic Christmas film, mulled wine, hot chocolate and mince pies!
Singers Bob Wallace and Phil Davis join sister act Betty and Judy Haynes to perform a Christmas show in rural Vermont. There, they run into General Waverly, the boys' commander in World War II, who, they learn, is having financial difficulties; his quaint country inn is failing. So what's the foursome to do but plan a yuletide miracle: a fun-filled musical extravaganza that's sure to put Waverly and his business back on track!
Tickets include a mince pies and mulled wine or hot chocolate.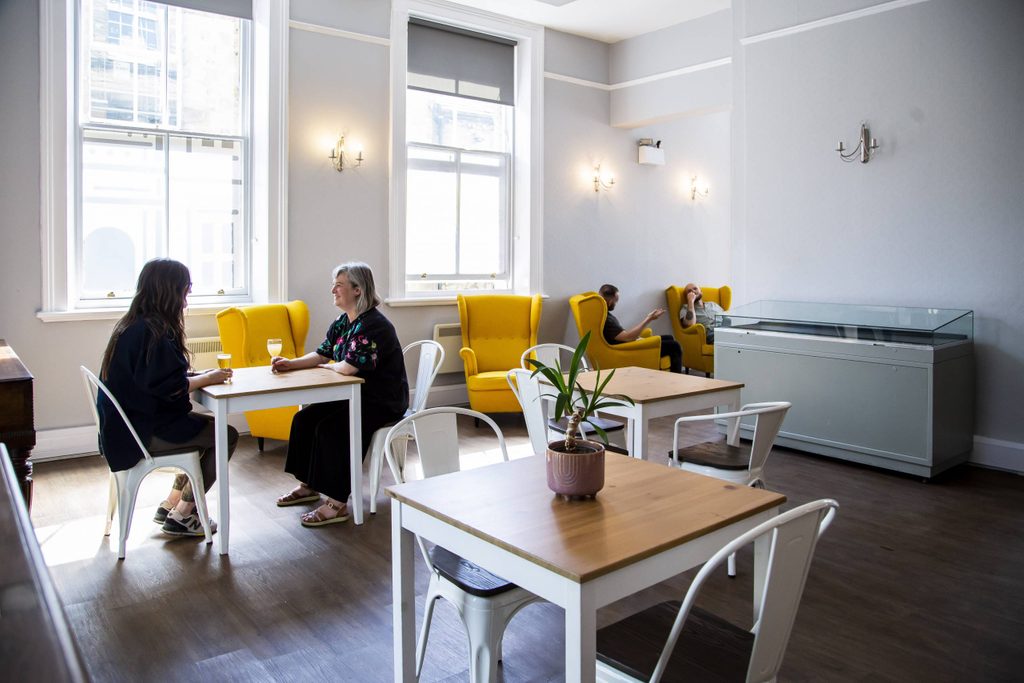 ◼ Refreshments
The Hub Bar
Our theatre bar opens one hour before most of our Events and Performances. We serve a selection of locally sourced drinks and snacks including North Brewing Beers, Mason's Gins, Northern Bloc Ice Cream, Yorkshire Crisps and Yorkshire Popcorn.