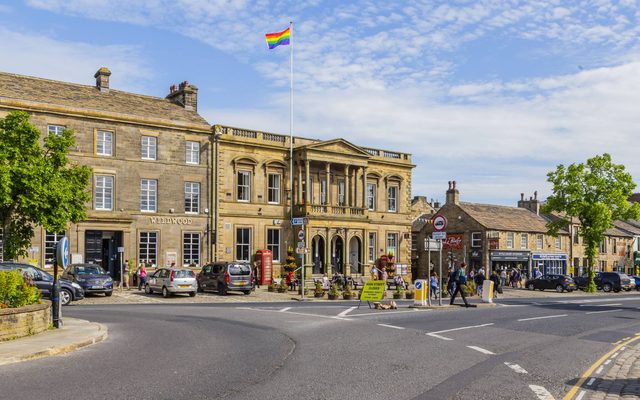 About
Read our Mission Statement, meet the Skipton Town Hall team and find out more about our historic grade II listed building.

Mission Statement
Historic Skipton Town Hall is the home of Craven Museum and Exhibition Gallery, the grand Concert Hall and the district's Visitor Information Centre. Located in the heart of Skipton, our mission is to offer the opportunity for all of our visitors to engage with a range of cultural activities that inspire, inform and entertain.
We will use our knowledge and passion for arts and heritage to programme a range of performances, workshops, activities and events that extend accessibility to a wider range of user groups. We will use our spaces, services and programmes to support community events and activities and champion the heritage, arts and culture of Craven and the wider Yorkshire region.
Our mission is to provide an experience that exceeds the expectations of our visitors and to develop a sustainable operating model for the Town Hall. We will achieve this through placing the visitor at the centre of our offer and listening and responding to their views. Similarly, we will invest in our staff and volunteers, our historic building, museum collections, creative programming and visitor facilities, and we will continually develop the ways in which we work together internally, and with our local and regional partners.
Meet the Team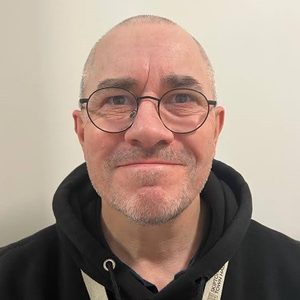 Stuart Rouse
Cleaner
He/Him

1862 – 1903
In 1862, Skipton Town Hall was built as a function, or reading room, on the site of the former vicarage for Holy Trinity Church by Mr Jee of Liverpool. In 1875-8 it was transformed by the architects Lockwood and Mawson (builders of Salts Mill in nearby Saltaire), who provided a more impressive interior to the Concert Hall, including a higher tier of windows, raising the ceiling and installing the decorative plaster ceiling, replacing the lower roof of 'national school style'.
In 1895 the building was sold by The Skipton Building Company to the new Skipton Urban District Council and became Skipton Town Hall. This replaced the old Town Hall in Sheep Street which had become too small for it's purpose.
In 1903, Mr Jee's original south entrance was removed and an extension and extra storey was added to the building.
Photograph – Skipton Town Hall facade and crowds gathered for Queen Victoria's Diamond Jubilee in 1897

1920s -1970s
During the 1920s and 30s various changes to the building occurred, including building a new proscenium arch on the fixed Concert Hall stage; extensions to the east elevation covering the rear yard and privies, creating an extension for offices and waiting accommodation; and the introduction of a new heating system. We believe that at around this time a glass and wrought iron canopy was built onto the front of the building, over the front steps.
During the 1950s and 60s there were major changes to the look of the building. The Town Hall merged with the building next door, number 17-19 High Street. The proscenium arch over the stage in the Concert Hall was modernised and new lighting was installed. Sadly the glass canopy over the front of the building was removed as it had become unsafe.
Between 1960 and 1973 the Council Chamber's panelling and furniture was refreshed by Robert Thompson – the 'Mouseman' of Kilburn.
In 1972 an extension to house the museum was added. Referred to as 'the annexe' it housed Craven Museum upstairs and a kitchen and seating area/function area downstairs.
Photograph – The Concert Hall in 1960
2000 – 2019
In 2005 the downstairs part of the extension was subdivided to create an exhibition gallery.
The Town Hall remained as a combination of council offices and public meeting space until 2012 when Craven District Council (successor of Skipton Urban District Council) moved the majority of staff to the new offices at Belle Vue Square mills. Craven Museum, Arts Development and Skipton Tourist Information staff remained along with staff to look after the Concert Hall and ancillary rooms, which were used for a number of community events and classes.
In 2015 a new accessible entrance was created, replacing an old toilet block on the south elevation.
Between 2016 and 2019 whilst fundraising for the redevelopment of the building, Craven District Council's Cultural Services Team, based at the Town Hall, ran a number of seasonal creative programmes incorporating theatre performance, dance, music and workshops, in preparation for designing the offer of the new Cultural Hub post-redevelopment.
Photograph – Skipton Town Hall exterior 2020

2019 – 2021 Redevelopment Project
From 2019 -21 a complete £4.7m restoration and refurbishment of the existing building took place alongside reinterpretation of Craven Museum collections and redesign of the museum. This major redevelopment was a result of funding from owners Craven District Council, the National Lottery Heritage Fund, and the Historic England High Street Heritage Action Zone.
Old extensions to the rear of the building were removed, the 1972 'annexe' extension was completely reconfigured, and a new museum store, research, education and backstage rooms were built. The Concert Hall, including decorative ceiling was painstakingly restored to it's former glory and proscenium arch with fixed stage was removed, making way for a fully flexible demountable stage and new 21st century performance facilities purchased with an Arts Council England Capital Grant.
All changes and additions were made with accessibility for all in mind; we worked with Dementia friendly architectural guidance from the University of Stirling to inform our overall building design, plus colour and signage choices; we installed two accessible lifts front and rear of the building; created a brand new Changing Places Toilet facility; and included a unisex baby changing toilet, amongst other measures, to ensure all our visitors feel accommodated, safe and happy in the space.
Skipton Town Hall is proud to be a cultural hub for the Craven area, working with partners across the district to develop and deliver opportunities for our community and visitors to engage with culture, whilst also running the Town Hall as a multi arts and heritage space.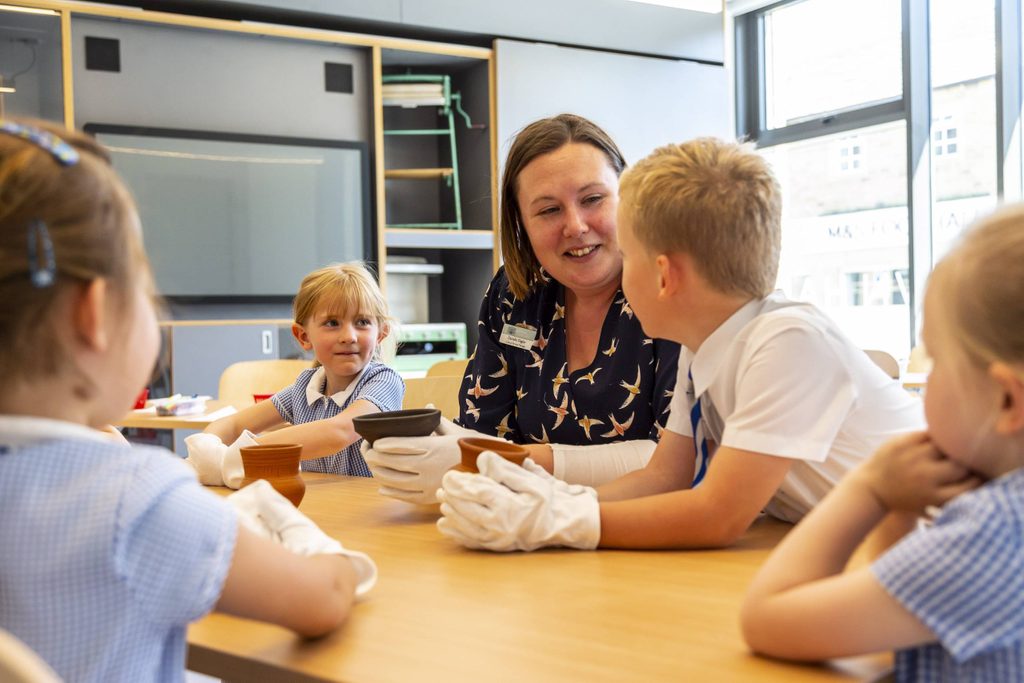 ◼ Support Us
Get Involved!
You can support the valuable work we do in a variety of ways.
At Skipton Town Hall we aim to inspire and enrich the lives of our audiences through unforgettable experiences, innovative learning and rural outreach programmes. We strive to make Arts, Culture and Heritage accessible to all, and to provide every member of the community with opportunity to participate.