The Damned United
By Anders Lustgarten
Adapted from the novel by David Peace
Directed by Red Ladder's Artistic Director Rod Dixon
Down the stairs… Along the corridor… Round the corner… Into the dressing room… HIS dressing room. Hateful, hateful place. Spiteful, spiteful place. Dirty, dirty Leeds.
1974.Brian Clough, the enfant terrible of British football, tries to redeem his managerial career and reputation by winning the European Cup with his new team: Leeds United. The team he has openly despised for years, the team he hates and which hates him. Don Revie's Leeds.
Originally co-produced with Leeds Playhouse, The Damned United takes you inside the tortured mind of a genius slamming up against his limits, and brings to life the beauty and brutality of football, the working man's ballet.
'a cracking piece of theatre' 4* review from British Theatre
'swift, compact and bullishly to the point' 5* review from Entertainment Focus
'Yes, this a play about football, but it's so much more than that. It's a tribute to an era-defining genius, a portrait of a man terminally wrapped-up in his own bravado, a study of loyalty and friendship under pressure…' 4* Review in The Stage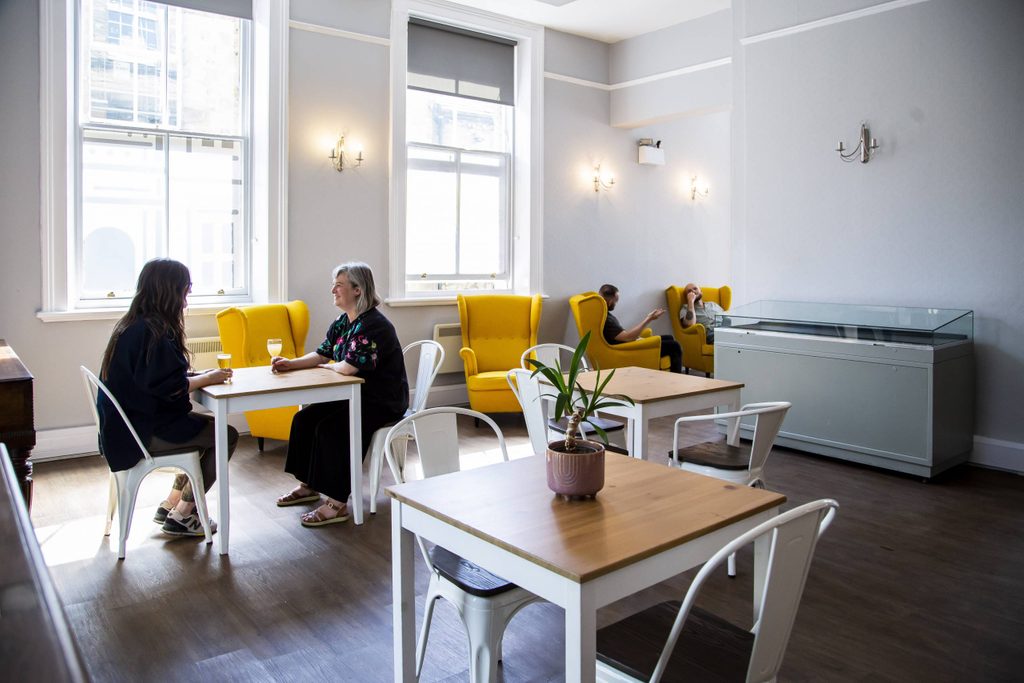 ◼ Refreshments
The Hub Bar
Our theatre bar opens one hour before most of our Events and Performances. We serve a selection of locally sourced drinks and snacks including North Brewing Beers, Mason's Gins, Northern Bloc Ice Cream, Yorkshire Crisps and Yorkshire Popcorn.