Skipton Comedy Live: Christmas Special!
Presented by Plane Comedy
Sat 9th December 2023 8:00pm
Join us for a very special Christmas edition of Skipton Comedy Live! You'll be entertained by the Three Wise (cracking) Men, host Colin Manford with Martin Mor, Peter Brush, and headline act… Father Christmas himself!
The Hub theatre bar will be open from 7pm and throughout the evening. Bring your friends along for fantastic, festive night out!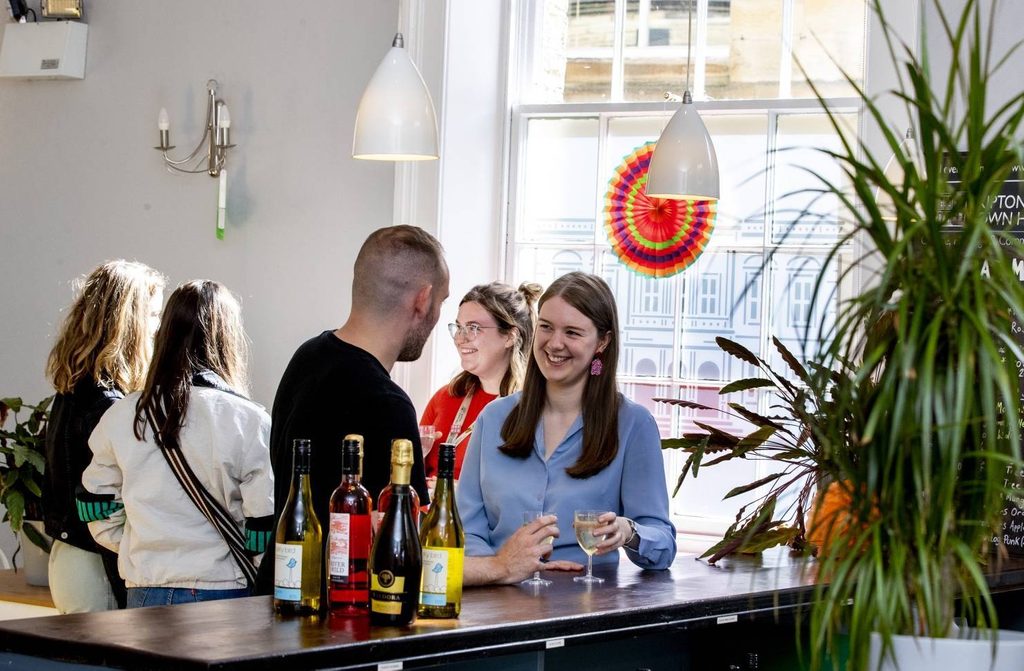 ◼ Refreshments
The Hub Bar
Our theatre bar opens one hour before most of our Events and Performances. We serve a selection of locally sourced drinks and snacks including North Brewing Beers, Mason's Gins, Northern Bloc Ice Cream, Yorkshire Crisps and Yorkshire Popcorn.