Sarah Smout - Eyjar
Sarah is a cellist-singer and environmental activist, creating music and poetry deeply rooted in nature and place. Her music has been played on BBC Radio 2, BBC Look North, and has been used by Greenpeace, COP26 and Yorkshire Wildlife Trust. For over a decade, Sarah has toured and recorded internationally with the likes of Michael Chapman, Bridget St John, The Mediaeval Baebes, The Magpies, Gren Bartley and many more.
Yearning for adventure, and a tour that could go at a slower and more environmentally friendly pace, she embarked on a month-long odyssey to Iceland, travelling by boat via Orkney, Shetland and the Faroes. These experiences have inspired an entrancing and transportive solo show called Eyjar (Old Norse for 'islands') which explores our connections to place, the different lenses through which we view the land, and what that means for our relationship with nature. Sarah's performances are imbued with visceral story-telling, bristling with atmosphere created with live-looped cello, haunting melodies and deeply felt lyrics that are never too far from the sea. Eyjar forms the backbone of the 2023 tour together with exceptional new material.
"Deeply lovely" Mark Radcliffe, BBC Radio 2
"Simply beautiful" Greenpeace
Photo Credit: Juliet Klottrup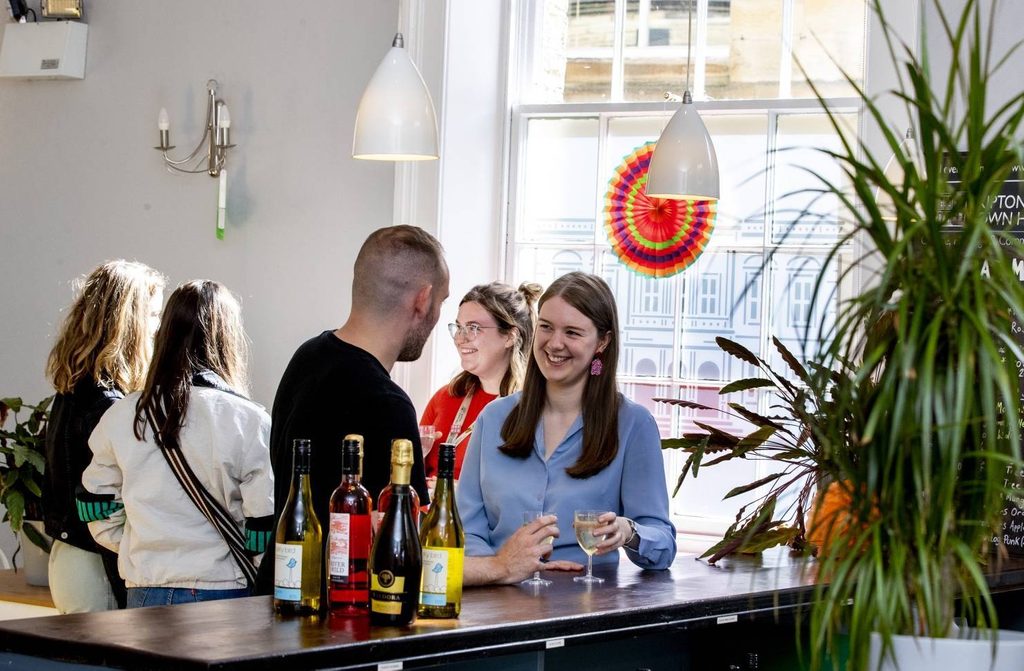 ◼ Refreshments
The Hub Bar
Our theatre bar opens one hour before most of our Events and Performances. We serve a selection of locally sourced drinks and snacks including North Brewing Beers, Mason's Gins, Northern Bloc Ice Cream, Yorkshire Crisps and Yorkshire Popcorn.