POWER
Strong Lady Productions
Sat 17th September 2022 7:00pm
A circus Strong Lady celebrates the ways we can feel powerful, even in an uncertain world. POWER is optimistic, uplifting, funny, physical and moving.
Trying to learn how to overcome uncertainty, Australian circus strong-lady Charmaine Childs asked people of all walks of life the same question: Can you tell me about a time when you felt really powerful? The result is Power, combining her own story with the extraordinary experiences of 'ordinary' people.
Unfolding through a mix of verbal storytelling, voice-over soundtrack and impressive physical strength and artistry, this is an exciting piece of new circus-theatre that amplifies the power we have to choose the next step through the mess.
Stories that are touching, tragic and true – told through circus skill + humour. (Complicite)
POWER is a thought provoking and wildly impressive night at the theatre that will leave you smiling the whole way home. (Tristen Niemi, Viva Brisvegas)
A show that speaks to each of us and makes us reflect on when we have felt strong in our own lives. It moves people from laughter to tears. (Helen Lannaghan, London International Mime Festival)
Absolutely stunning! Moving. Funny. Beautifully staged. The audience response was absolutely incredible. (Artistic Director, The Lawrence Batley)
Moving, funny + uplifting. (Artistic Director, The Corn Hall)
A very accomplished + thought-provoking piece of theatre. (Steve Cowton, The Lowry)
Photo Credit: Background image -Tess Hallmann.
Left -Marc Morreau, Centre & Right- Sean Longmore.
Important Information:
Suitable for audiences 13+
You may also like…
The Scottish Play

POWER

TEACH REX - Velociraptor Show

TEACH REX - Velociraptor Show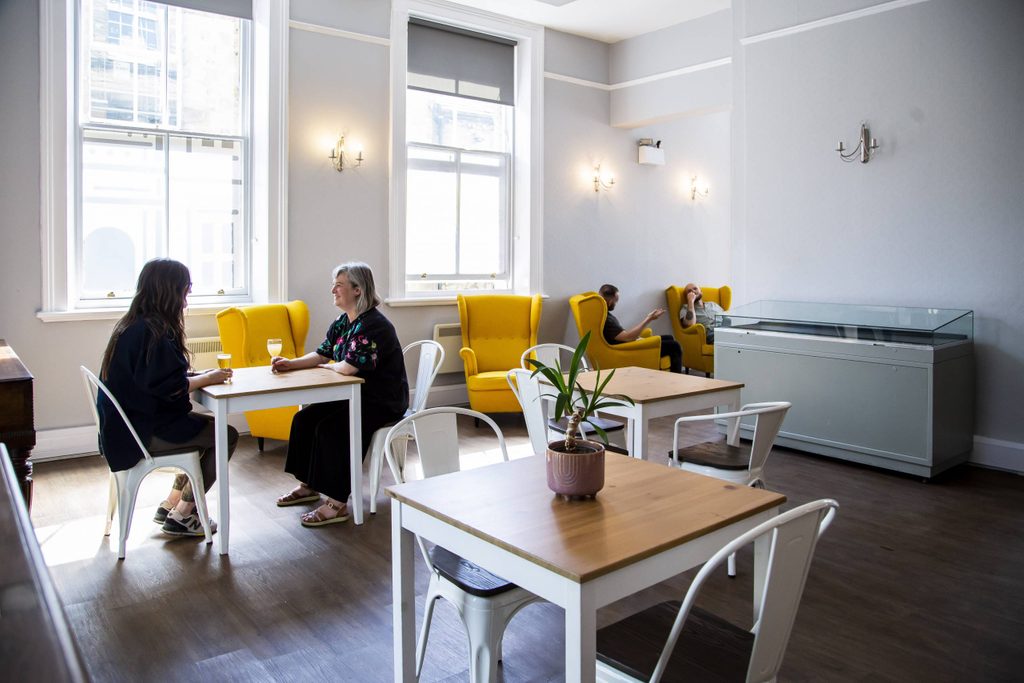 ◼ Refreshments
The Hub Bar
Our theatre bar opens one hour before most of our Events and Performances. We serve a selection of wines, beers and spirits as well as soft drinks and snacks including Northern Bloc Ice Cream, Yorkshire Crisps and Yorkshire Popcorn.