Skipton Camerata: Handel's Messiah
with The Clothworkers Consort of Leeds
Clothworkers Consort of Leeds
Bryan White chorus master
Skipton Building Society Camerata
Ben Crick conductor
Hallelujah! Ben Crick directs Handel's ever-popular masterpiece Messiah.
Two hundred years ago, Handel's Messiah was the biggest hit in the history of British music and with moments like 'Ev'ry Valley', 'For Unto Us A Child is Born' and 'The Trumpet Shall Sound', it's easy to hear why. Messiah is both a classical masterpiece and a national institution. Highly regarded for its musical and emotional expressiveness, Messiah's popularity owes much to its ability to appeal to a wide range of listeners.
Run time: approx. 2 hour 45 minutes (including an interval)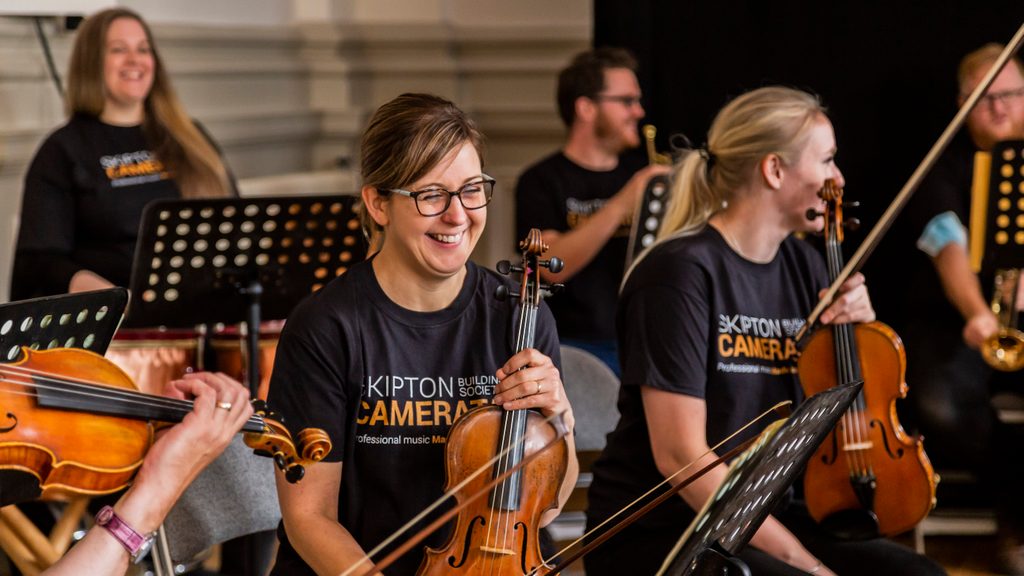 Skipton Camerata
Founded in 2004 by its artistic director, Ben Crick, Skipton Camerata is North Yorkshire's only professional orchestra and is the Skipton Town Hall orchestra in residence. In 2005, the orchestra took on the name Skipton Building Society Camerata in recognition of the generous support it continues to receive from its major sponsor, Skipton Building Society.