Contemporary Craft: Threads of Tradition
Mon 4th – Sat 23rd December 2023
This unique exhibition brings together contemporary crafts by talented makers alongside our own Craven Museum objects, which delve into the rich tapestry of crafts throughout the ages.
From early jewellery pieces created by our Bronze Age ancestors to the cutting-edge creations of today's artisans, Contemporary Craft: Threads of Tradition explores the enduring and evolving spirit of craft.
This exhibition highlights ceramics, woodworking, textiles, metalworking, and jewellery.
Our museum objects spotlight crafting through different time periods, offering insights into the ways people used their skills to create functional and artistic objects. From ancient pottery to mid-century woodwork, these objects tell stories of innovation and tradition.
Artists and makers continue to push the boundaries of creativity. Mirroring the types of craft exhibited from the museum collection, the contemporary work displayed celebrates the diversity of talents and materials employed by today's artists. From intricate sculpture to sustainable textiles – the fusion of tradition and innovation is explored. The examples displayed in the exhibition are by contemporary makers living and working in Yorkshire.
We hope to celebrate contemporary craft and how artists are both honouring and reimagining traditional practice.
Exhibition open Monday – Saturday, 9.30am – 4.30pm. FREE ENTRY.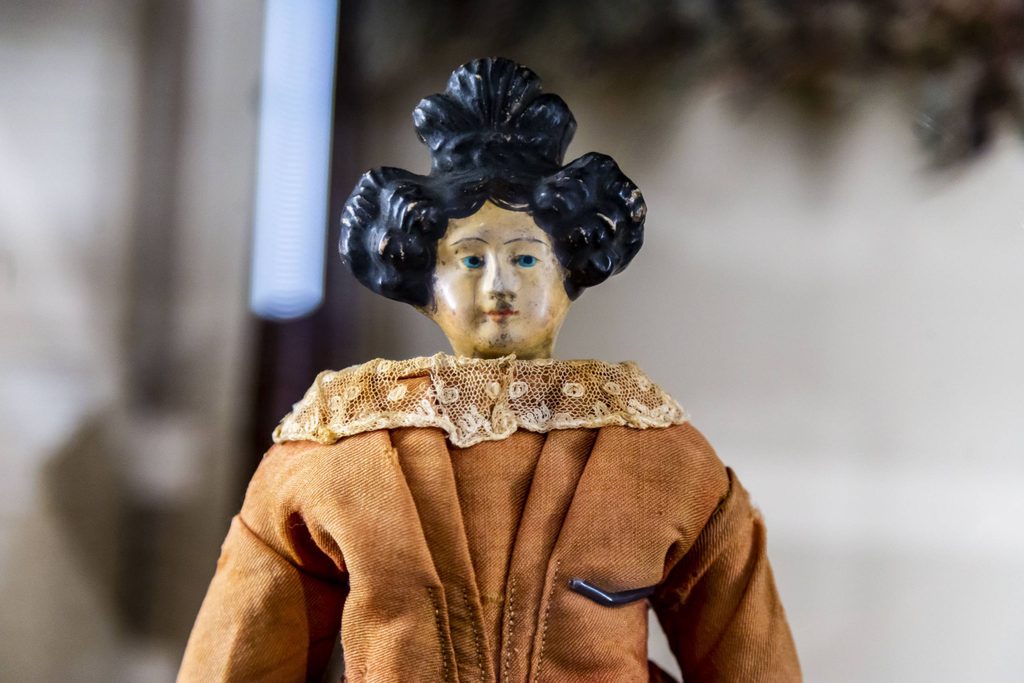 Collection Stories
from Craven Museum
We care for a treasure trove of around 60,000 objects representing millions of years of Craven history. Delve deeper into the collection and find out fascinating facts about objects from the displays and special items from the museum stores.