Cinderella
This event has SOLD OUT. Please contact the box office to be added to a the resale list in case of any ticket returns.
In this inclusive family pantomime, Same Difference Arts presents a collaboration with Pocket Panto's Dame Ruth for the much-loved classic Cinderella!
Suitable for ages 5+
This hysterical family pantomime follows Cinderella's journey against her evil step sisters to win Prince Charming's hand in marriage. As her family's servant maid, Cinderella stands no chance of attending the royal ball. But, with the help of Buttons and her Fairy Godmother, can Cinderella's dreams come true? Will Cinderella grow in strength of character to realise she has choice, worth and a voice in this world?
Combining fairy-tale enchantment with side-splitting comedy, this year's panto will leave the whole family entertained and enchanted!
Same Difference Arts are pleased to be bringing an inclusive pantomime to your venue. We hope to make your experience of the pantomime as fantastic as possible so we will be providing the following for you to take part in, either before or during the show:
A touch tour before the show starts.
A touch tour gives anyone with sensory access needs, a chance to get to know what will happen in the show before they experience it. This might also include handling some of the props. It's perfect for anyone with low vision, and people with learning disabilities and autism. It will last 20 minutes.
The time of the tour for this venue is 1:20pm – 1.40pm You do not need to book on to this, please just arrive.
Use of captioning during the show.
We will be bringing iPads which will have the script on, and if you are Deaf or hard of hearing, you can borrow one of our devices and read the script as the show is happening. We will be bringing at least 2 devices to each show.
To confirm use of a device please email Natasha info@samedifferencearts.com with your name and the show venue you are attending.
Quiet space or relax zone.
Some audience members may struggle with the loud and busy pace of the pantomime, and may want to go out and take a few moments. We will be touring with bean bags, and creating a quiet space in  each venue. There will be signs to show you where the quiet space or relax zone is..
Audio introductory notes
These will describe the set, the actors and their costumes and any important props. The notes will be available to listen to online and to read before/during the show. To find these before you come,  please visit www.samedifferencearts.com There will be copies at the reception desk when you arrive.
Visual Story
Sometimes it helps to know what's going to happen in the performance, so the visual story will have images and a short explanation of about what's going on in each scene.
Large Print Programme
There will be a large print programme available with information about the show. Please pick this up from the Help Desk as you enter the venue.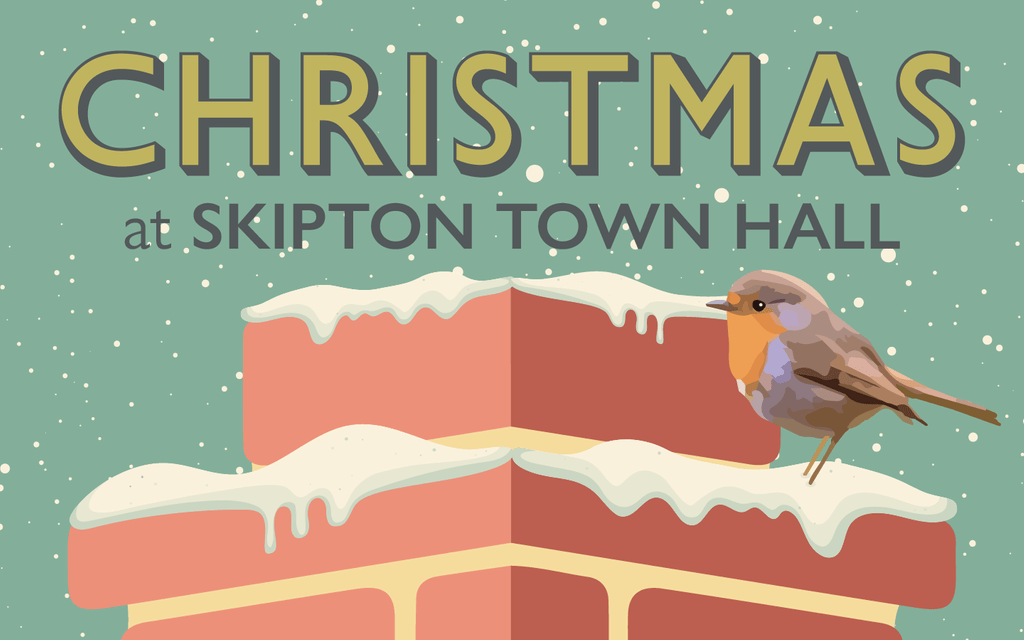 ◼ Christmas Performances & Events
Festive Fun at Skipton Town Hall!
We have a fantastic Christmas programme of events, performances and activities lined up throughout December.
Join us for Music, Panto, Comedy, Film, Crafts, Dancing and shopping at our Makers Fair.