A Real Fiction
A Real Fiction is a hyperactive mix of dance, theatre, meme and pop culture for people of all ages.
You can expect the unexpected as you lose yourself in memories, laugh, sing, dance, wahoo and laugh some more.
Brilliantly bonkers and full of fun, A Real Fiction guarantees an unforgettable time!
Fasten your seatbelts for fun, funk and foam bananas – A Real Fiction has been whipping up a storm and collecting memories on the way through! Loaded with current affairs, childhood nostalgias and one hit wonders this work has been co-created with the community, for the community.
This 360 slapstick solo will serve you explosive dance, laugh out loud lip syncs and a crazy collection of characters.
aka Dance Theatre have been touring the UK for 9 years including performances at Glastonbury Festival.
Important Information:
Recommended but not restricted to 5+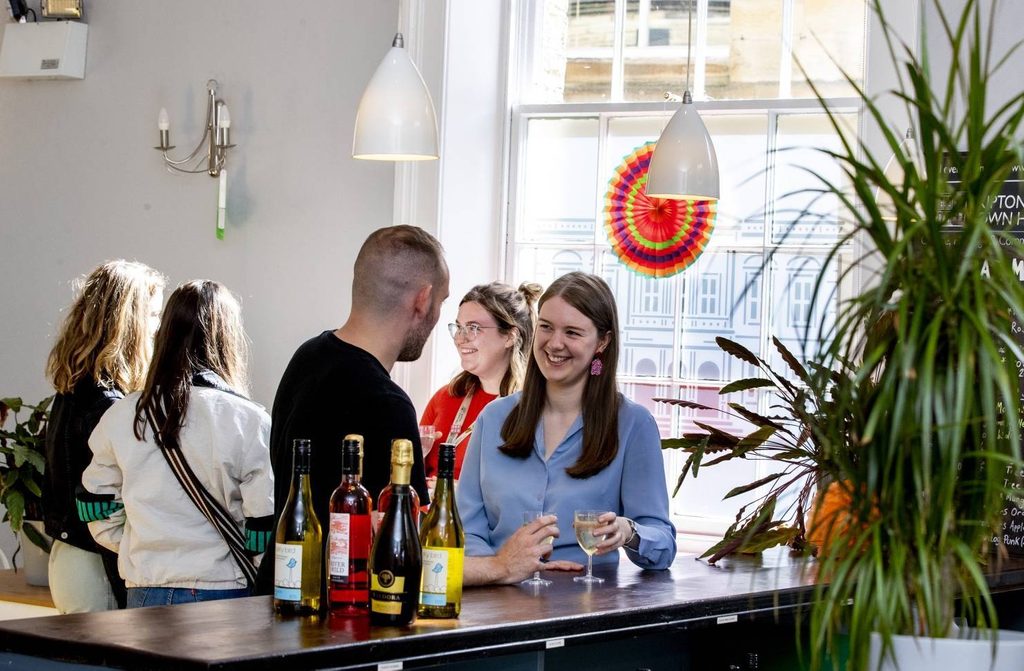 ◼ Refreshments
The Hub Bar
Our theatre bar opens one hour before most of our Events and Performances. We serve a selection of locally sourced drinks and snacks including North Brewing Beers, Mason's Gins, Northern Bloc Ice Cream, Yorkshire Crisps and Yorkshire Popcorn.