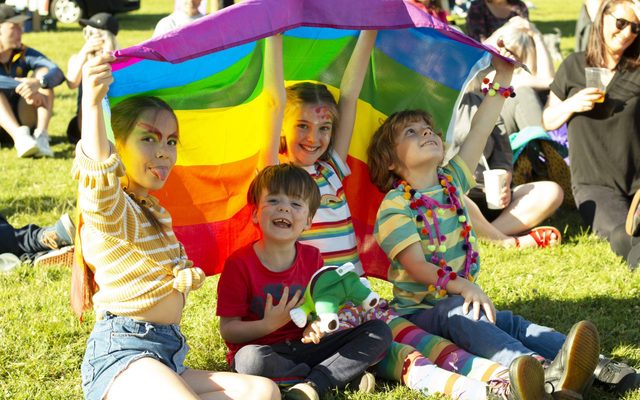 Skipton Pride
Skipton Pride is an annual celebration of diversity and inclusivity. The event showcases a range of cultural activities, entertainment, and community engagement opportunities.
Skipton Pride is committed to fostering an inclusive and welcoming environment for all attendees and is organised in collaboration with various local organisations.  The celebration aims to create a welcoming and inclusive atmosphere for everyone.
Organised by the North Yorkshire Council Cultural Services Team at Skipton Town Hall in collaboration with Skipton Town Council, Skipton BID, Skipton Library, North Yorkshire Youth Voice, SELFA Children's Charity, Craven College, and North Yorkshire Youth Charity.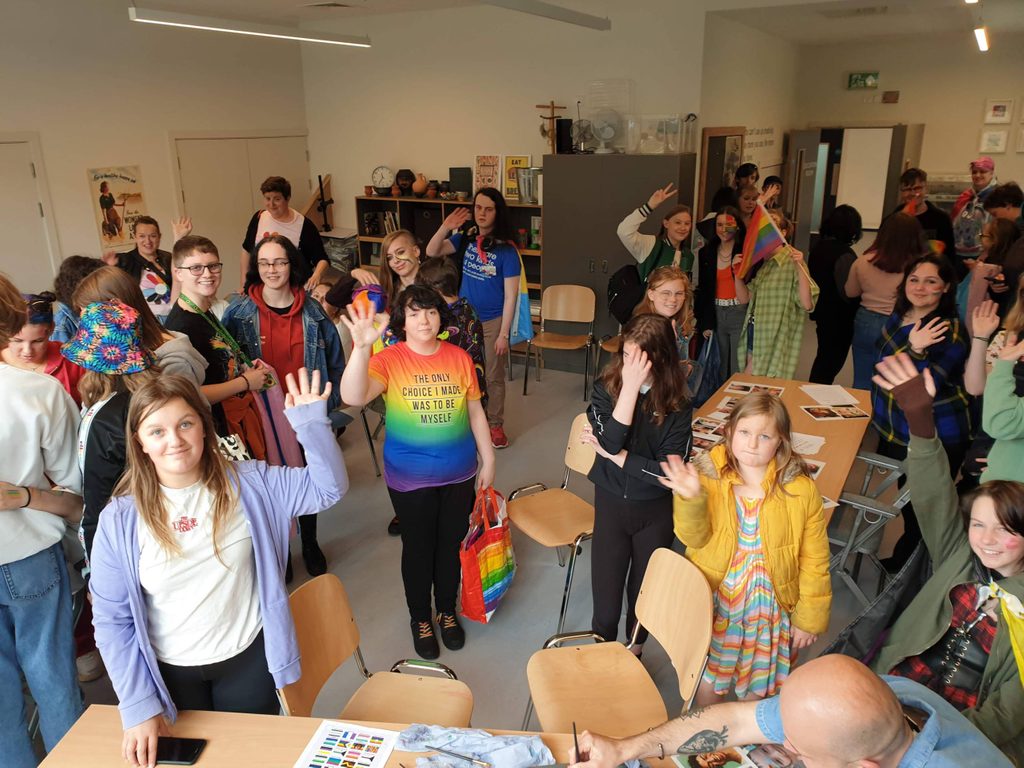 ◼ Projects & Partnerships
Skipton Pride 2023
Skipton Pride 2023 celebration is set to take place from July 6th to July 9th, and promises to be a vibrant and family-friendly event that embraces the spirit of diversity, equality, and community.
Skipton Pride will showcase a diverse range of activities, including theatre, music, comedy, and an array of engaging experiences for families and young people. The event will culminate in a Pride Street Party celebration at the Skipton Town Hall complex, which includes Jerry Croft, Albion Place Amphitheatre, and Skipton Library. This central location in our popular market town offers a perfect backdrop for the festivities. The town will be decorated for the occasion with pride flags.
The Pride Street Party entertainment has been kindly supported by sponsor Albion Place retail hub
Skipton Pride presents a unique opportunity for visitors to experience the rich cultural heritage and warm hospitality of Skipton, while also championing the values of acceptance and equality.
What's On – Skipton Pride 2023

Celebrations begin on Thursday 6th July with Drag Queen Story Hour UK at Skipton Library, places are free – booking is essential through this website.
Also on Thursday is an opportunity to see Confetti, a fabulous comedy theatre show from award winning Quick Duck Theatre. Unashamedly queer, Confetti is a celebration of the gay best friend – often side-lined in traditional rom-coms, Felix is the star of this show, wearing his heart on his sleeve and keeping the party going. Book tickets here.

On Friday 7th July families can get involved with Storytime and Craft Activity at Skipton Library.
For grown-ups only there will be a special Pride edition of Skipton Comedy Live at the Town Hall. Four top-class LGBTQIA+ comedians including Ada Campe, Aaron Twitchen and Steffan Alun, will bring their own unique perspectives and experiences to the stage for an evening of laugher. Book tickets here.

Saturday 8th July promises more interactive and engaging events with opportunities for hands-on artistic expression. Skipton Library will host Lego Club where participants can unleash their creativity and build structures with colourful bricks. Additionally, the library will also host a Zine Making Workshop, providing a platform for self-expression for young people.
Meanwhile, at the Town Hall, Craven Museum will offer Pride Make & Take free family crafts where you can make your own flag and garlands.
There will be a Pride Pub Crawl guide available to download for Saturday night. All venues included have signed up to the Skipton Pride Pledge to show they commit to being a safe, welcoming, and friendly place for LGBTQIA+ customers and staff. Some venues will be decorated and offering promotions and entertainment.

Pride Street Party
11am – 5pm | Free Entry | Skipton Town Hall Complex & Skipton Library
The Pride Street Party entertainment has been kindly supported by sponsor Albion Place retail hub
On Sunday 9th July the Pride Street Party promises an assortment of food, drink, and shopping opportunities, with a range of community stalls to explore. Indoor and outdoor entertainment and activities will be provided, ensuring there is something for everyone to enjoy.
The day begins with a Get Ready for Pride event for young people at the town hall (10am). Glitter and face paints will be provided for those who would like to use them.
Free entertainment will include a headline performance on the Town Hall stage from Choriza May, star of RuPaul's Drag Race, as well as Amanda Lovett from BBC hit show The Traitors, electro pop duo Neon Town, Connor Fisher, Craven College Performing Arts students, Fifth Apollo, Skipton Ukulele Club, Ferne Ando, FusionXtreme, and DJ Michael Upson. There will be outdoor entertainment throughout the day including The Big Gay Disco Bike.
Activities include a Yarndale Pride Workshop in the Town hall education room, Rapping Workshops at Albion Place Amphitheatre, Youth Pride, Loudly Proud! Workshop and Sock Tie Dye Workshop at the library, delivered by North Yorkshire Youth Voice.
Craven Museum will be engaging with the local LGBTQIA+ community to collect contemporary experiences and objects to accession into the museum collection.
Community stalls will include Craven Youth Council, SELFA Children's Charity, North Yorkshire Youth, Skipton Step Into Action, Exclusively Inclusive, North Yorkshire Fire, YorSexual Health, North Yorkshire Together, Samaritans, Bradford & District Community Empowerment Network, Craven Mental health Support Team and Healthwatch North Yorkshire.
St Andrew's Methodist Church on Newmarket Street will be holding Pride Praise at 5pm. This will be an informal time of worship with attendance by one of the first same sex couples to get married in the church.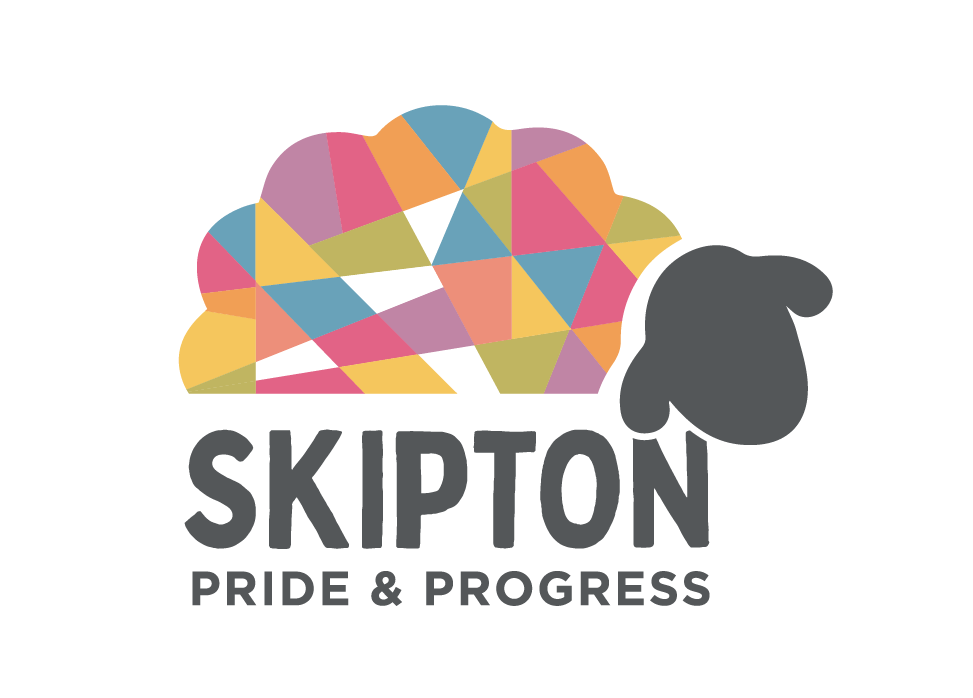 The Skipton Pride Guide
View or download the digital guide for Skipton Pride 2023 with full listings for free and ticketed events, and a Pride Pub Crawl venue map.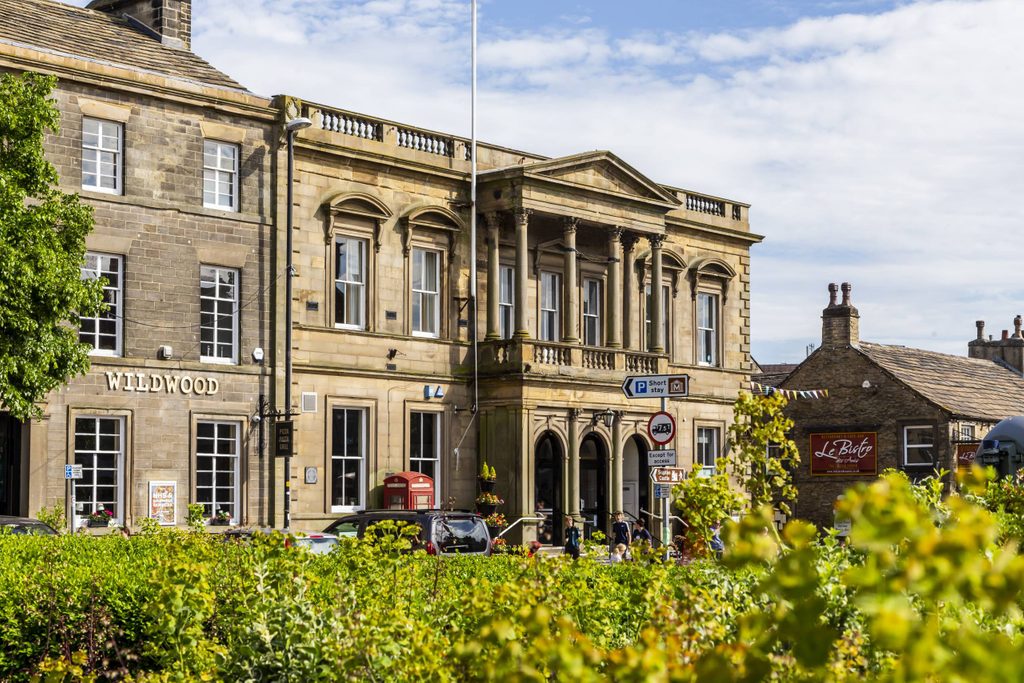 Skipton Pride Pledge
As an Official Supporter of Skipton Pride we pledge our business, organisation or group will be a safe, welcoming, and friendly place for LGBTQIA+ customers, members and staff. We will visibly support and promote equality for LGBTQIA+ people and challenge homophobic and transphobic behaviour.
Lots of local businesses and organisations have already signed up to the Skipton Pride Pledge – if you would like to sign up please email skiptontownhall@northyorks.gov.uk and we will send you a form.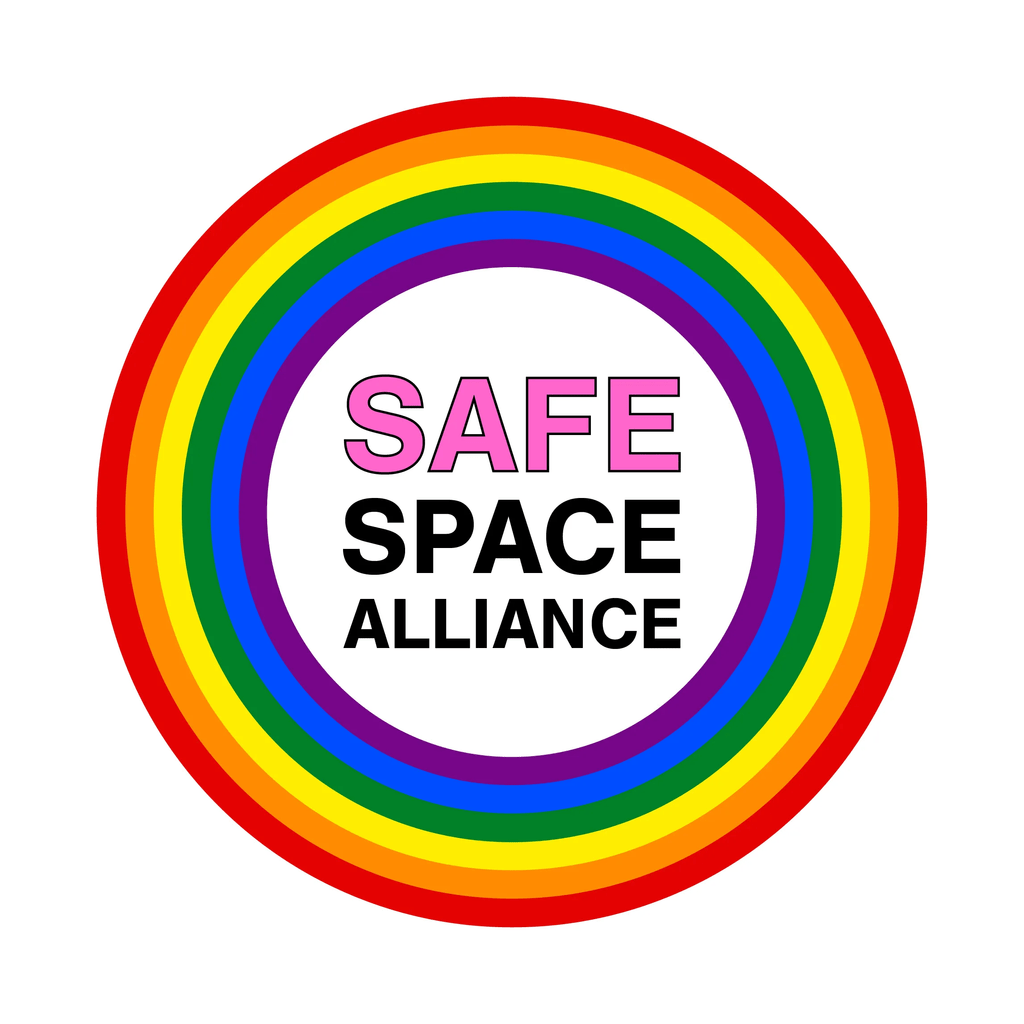 Access
Skipton Town hall is fully accessible and inclusive.
We are a LGBTQIA+ Safe Space.
We have all gender toilets, including disabled and baby changing.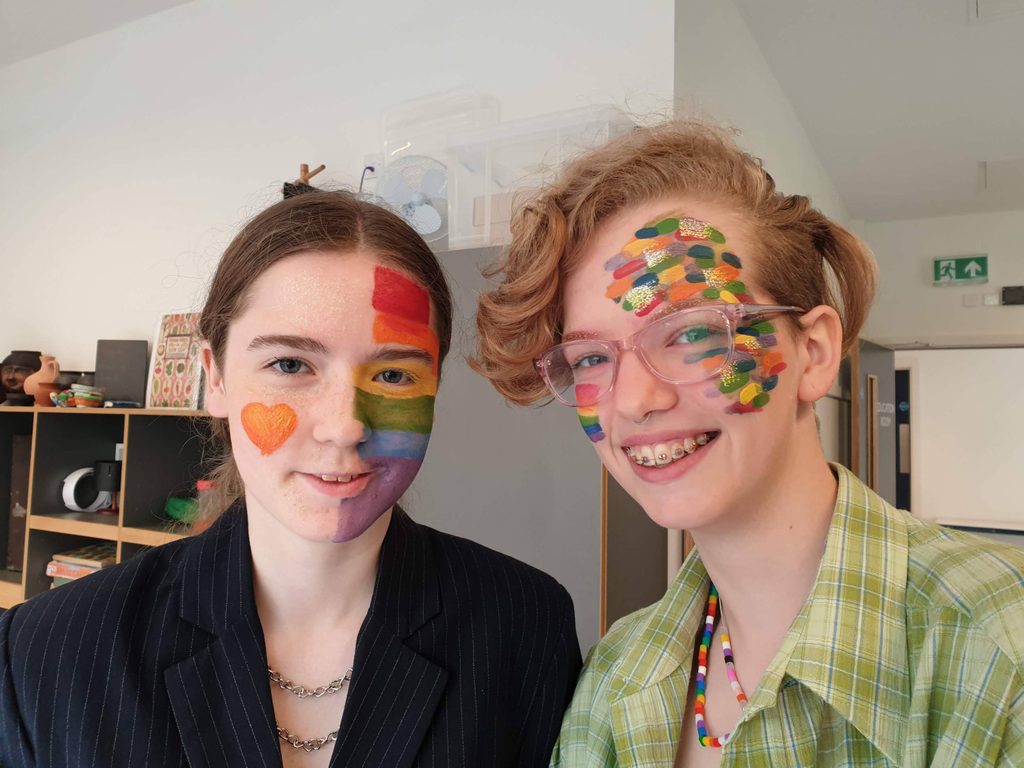 Get Involved!
The future of Skipton Pride is in your hands…
Our vision for the future of Skipton Pride is that with support of ourselves and other local organisations, the event will be organised and run by members of the local LGBTQIA+ community and allies.
If you would like to get involved and help to develop Skipton Pride please get in touch – skiptontownhall@northyorks.gov.uk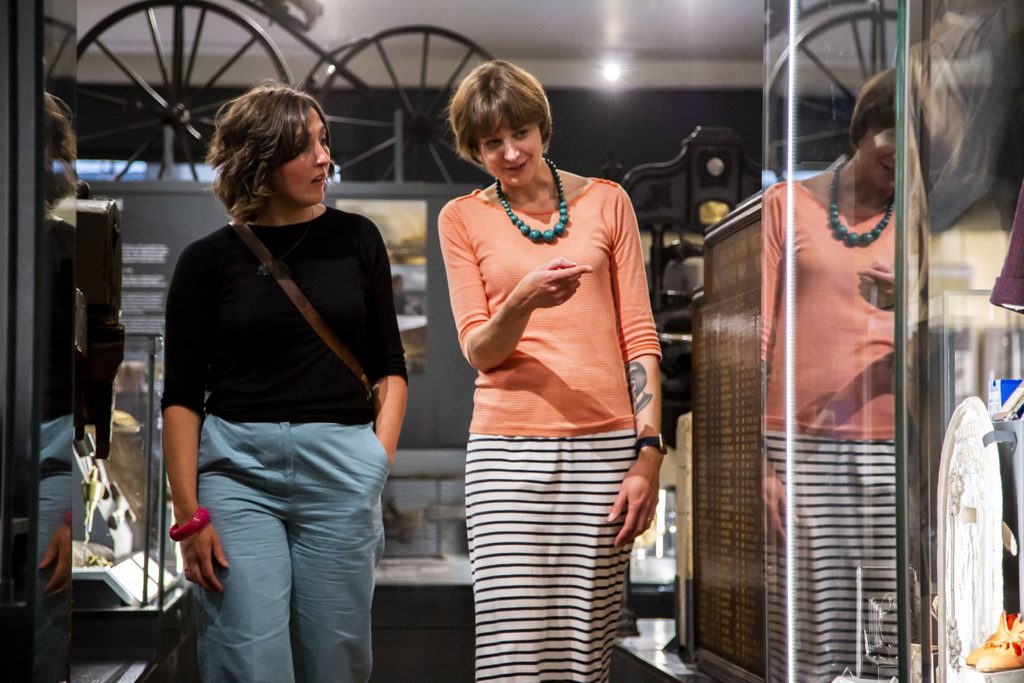 ◼ Craven Museum
LGBTQIA+ Histories
Craven Museum would like to hear from members of the local LGBTQIA+ community who are interested in adding to LGBTQIA+ representation in the museum collection.
The team would like to hear your stories and experiences and collect recorded oral histories, contemporary experiences and related objects to be accessioned into the museum collection.
Members of the museum team will be available at the Skipton Pride Street Party event so come and have a chat!
Alternatively you can contact the museum team at cravenmuseum@northyorks.gov.uk