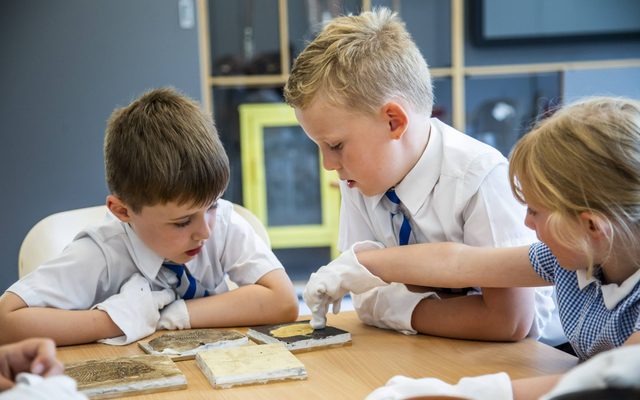 School Workshops
Craven Museum's Education Workshops offer unique opportunities to explore the museum collection through object handling and immersive activities. Covering a variety of themes and topics, each workshop supports key curriculum areas and can be adapted to suit the needs of your class.
For a limited time only, we are offering FREE taster workshops for Craven schools!
Usual prices are £3 per child for schools within Craven and £5 per child for schools elsewhere.
To book a workshop or enquire about our learning offer, contact us at museum@cravendc.gov.uk
Workshops

Victorian Craven – Homes of the Past
Use museum objects to explore life in a Victorian household, comparing past and present, then get hands-on with some Victorian-style washing!

Toys Through Time
Learn how children's play has changed over time by comparing real toys and games from past and present, then try some out for yourself!

Exploring Art
Use artwork from the museum collection to investigate colour and line, then spark your imagination by "stepping into a painting" and creating a story!
Stone Age to Iron Age
Explore how and why prehistoric tools changed over time and channel your inner-archaeologist to investigate some real artefacts!

Romans in Craven
Enact the story of the Romans and the Brigantes Tribe, then use museum objects to explore ancient life at Kirk Sink Roman Villa and develop your archaeology skills!

Classroom Resources
Learn about further resouces available to support your curriculum delivery in the classroom.