SPICE WORLD THE MOVIE: Sing-a-long & 90s Disco
Sat 18th June 2022 8:00pm
Hang on to your knickers, pump up your platforms and fasten your seat belts, and join us in a special Sing-a-long screening of SPICE WORLD THE MOVIE.
Climb aboard the double decker Spice Bus and get ready for a madcap musical adventure with the sexy phenomenons of pop – the Spice Girls. An encounter with extra-terrestrials, a night in a haunted castle, and a moment of truth in a maternity ward are just a few of the escapades the endeavored upon as the Girls gear up for their first live concert at London's Royal Albert Hall.
You are invited to get dressed up in 90's gear and sing along with Emma (Baby), Geri (Ginger), Mel B (Scary), Victoria (Posh) and Mel C (Sporty)!
After the film you'll have a chance to dance to some classic tunes at a 90's disco!
The Hub Bar will be open all evening.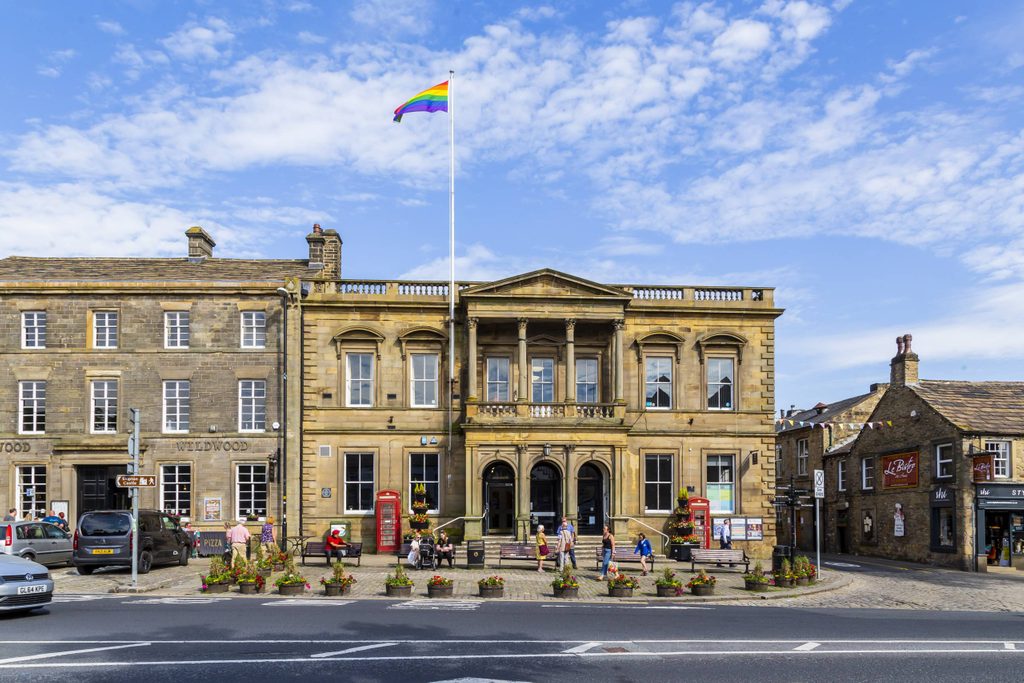 ◼ About Pride
Skipton Pride
This year Skipton will hold its first Pride event in Aireville Park on the 2nd of July, 50 years after the first ever UK Pride.
Pride is a time when millions of people across the country come together in love and friendship to support their local LGBTQIA+ communities. Events celebrate how far LGBTQIA+ rights have come, and highlight work still to be done toward true equality for this part of our community.
Throughout June, on the build-up to Skipton Pride, you can enjoy a Pride programme of events at Skipton Town Hall – including a film festival and special Pride editions of Make & Take crafts and Skipton Comedy Live. The Concert Hall will be the venue for the Pride Afterparty where you can enjoy an evening with internationally renowned drag act, Velma Celli!
Bring your friends and family along to Skipton Pride to stand up in unison for equality and diversity in your local area.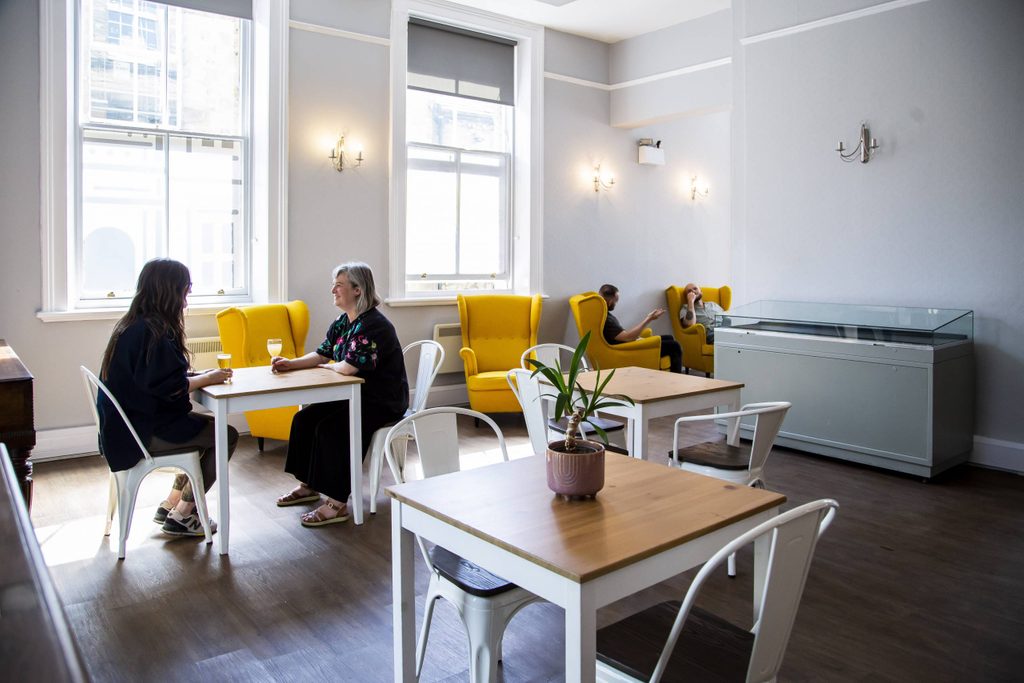 ◼ Refreshments
The Hub Bar
Our theatre bar opens one hour before most of our Events and Performances. We serve a selection of locally sourced drinks and snacks including North Brewing Beers, Mason's Gins, Northern Bloc Ice Cream, Yorkshire Crisps and Yorkshire Popcorn.