Skipton Camerata: Farrenc Symphony No.3
After a century and a half of neglect, Louise Farrenc's Third Symphony is now widely recognised as a masterpiece. Despite being held in high regard by many of her contemporaries, Farrenc was doubtless the greatest overlooked composer of her day. Hers is an ardently romantic and strikingly original voice, and her Symphony No 3 dating from 1847 is as vibrant and inventive as any symphony by Schumann or Mendelssohn.
Ben Crick gives Farrenc's symphonic masterpiece pride of place in a programme that includes three very different pieces from the 18th Century written within fifteen years of each other, and the first performance of Uprising by Florence Anna Maunders.
Mozart Serenata Notturna
Dittersdorf Double Bass Concerto No.2
Haydn Symphony No.48 'Maria Theresia'
Maunders Uprising (first performance)
Farrenc Symphony No.3
Richard Waldock double bass
Skipton Building Society Camerata
Ben Crick conductor

Skipton Camerata
Founded in 2004 by its artistic director, Ben Crick, Skipton Camerata is North Yorkshire's only professional orchestra. In 2005, the orchestra took on the name Skipton Building Society Camerata in recognition of the generous support it continues to receive from its major sponsor, Skipton Building Society.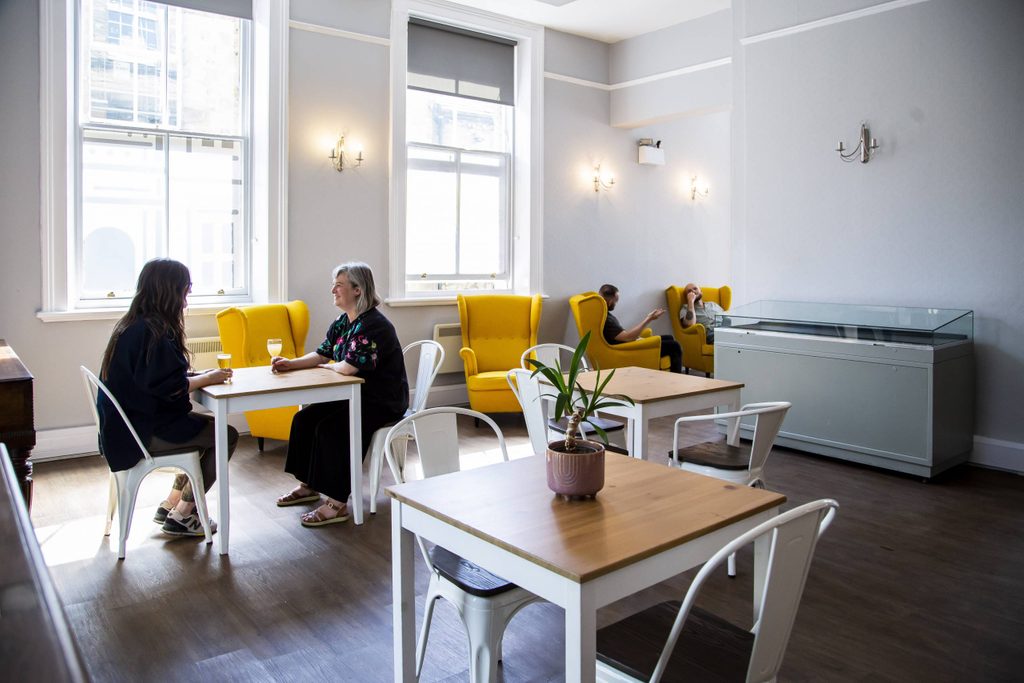 ◼ Refreshments
The Hub Bar
Our theatre bar opens one hour before most of our Events and Performances. We serve a selection of locally sourced drinks and snacks including North Brewing Beers, Mason's Gins, Northern Bloc Ice Cream, Yorkshire Crisps and Yorkshire Popcorn.