Skipton Camerata: Bach and Beyond 2
Brandenburg Concertos 3, 5 and 6
Bach Brandenburg Concerto No. 3
Ben Gaunt Six Beautiful Reasons You Didn't Get The Job (first performance)
Bach Brandenburg Concerto No. 5
Sibelius Five songs Op. 37
Bach Brandenburg Concerto No. 6
Villa-Lobos Bachianas Brasileiras No. 5
Jennifer Clark soprano
Skipton Building Society Camerata
Ben Crick conductor
Ben Crick directs Bach's complete set of six Brandenburg Concertos over two concerts alongside works inspired by the great master.
JS Bach's Brandenburg Concertos stand among the greatest creative achievements of the 18th century. Each concerto is written for a different and innovative combination of instruments with many of them given solo spots. This second Bach and Beyond concert concludes the set with Concertos 3, 5 and 6 – watch out for some astonishing harpsichord pyrotechnics and a viola da gamba or two.
Soprano Jennifer Clark joins the orchestra for the Bachianas Brasileiras No.5, the best known of Villa-Lobos' tributes to Bach, plus a hauntingly beautiful set of songs by Sibelius. And the Margrave of Brandenburg, to whom Bach presented his concertos in an attempt to secure work, is the subject of Ben Gaunt's new piece Six Beautiful Reasons You Didn't Get The Job.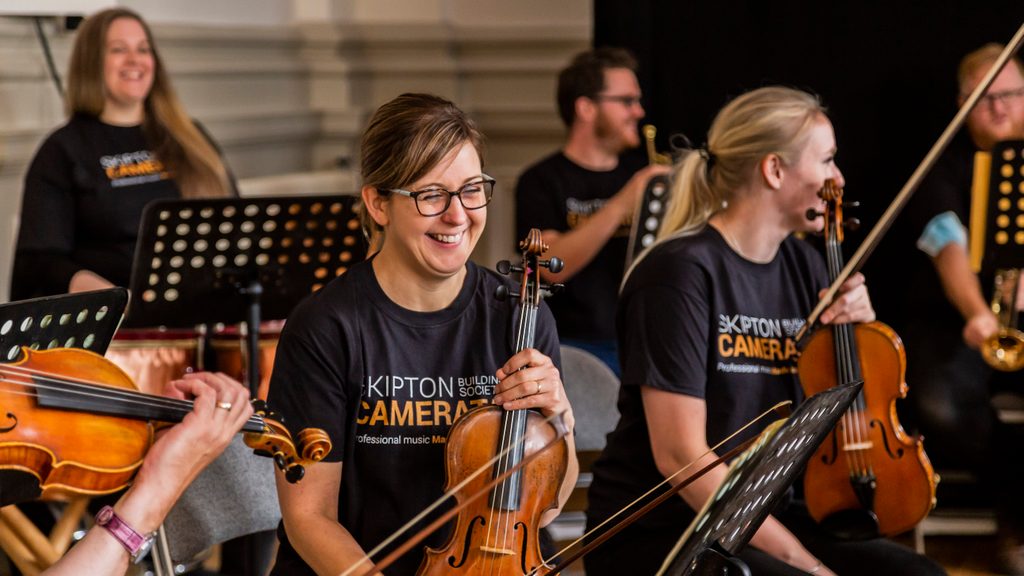 Skipton Camerata
Founded in 2004 by its artistic director, Ben Crick, Skipton Camerata is North Yorkshire's only professional orchestra and is the Skipton Town Hall orchestra in residence. In 2005, the orchestra took on the name Skipton Building Society Camerata in recognition of the generous support it continues to receive from its major sponsor, Skipton Building Society.