PRIDE AFTERPARTY: Velma Celli's A Brief History of Drag
Sat 2nd July 2022 8:00pm
Following sell-out performances in the UK and Australia and New York, International Award Wining Cabaret Drag sensation and SUPER STAR Velma Celli makes her stunning Skipton debut with A Brief History of Drag.
With the triple threat of heavenly vocals, theatrical swagger and razor-sharp wit, this drag superstar celebrates the most iconic Drag moments of film,  Musical Theatre, The Stage, Music and popular culture.
Join Velma and her breath-taking band for an electrifying cabaret featuring the legendary music of Queen, Bowie, Boy George, RuPaul, Lady Gaga, Tina Turner and more. Velma Celli is the alter-ego of West End performer Ian Stroughair and Impressionist who has recently appeared on Eastenders and in Lucy Rose's music video, Nebraska, opposite Danny Dyer. Ian has performed in hit shows such as Cats, Fame, Chicago and Rent, where he received critical acclaim for his portrayal as Angel.
"The Voice of an Angel"       "Velma Celli is a STAR"      "An impressive performance"      "Powerhouse vocals'      
Metro                                    Attitude Magazine              What's On Stage                        Gay Times                   
             "The U.K's QUEEN of Iive vocal Drag"   "A stand out turn"    "An incredible voice"
              Broadway World                                     Mark Shenton             Edinburgh News 
                                "What a singer, what a performer"      "SO talented'
                                  Ant & Dec                                           Amanda Holden
Recommended for Audiences 13+. Contains Adult Language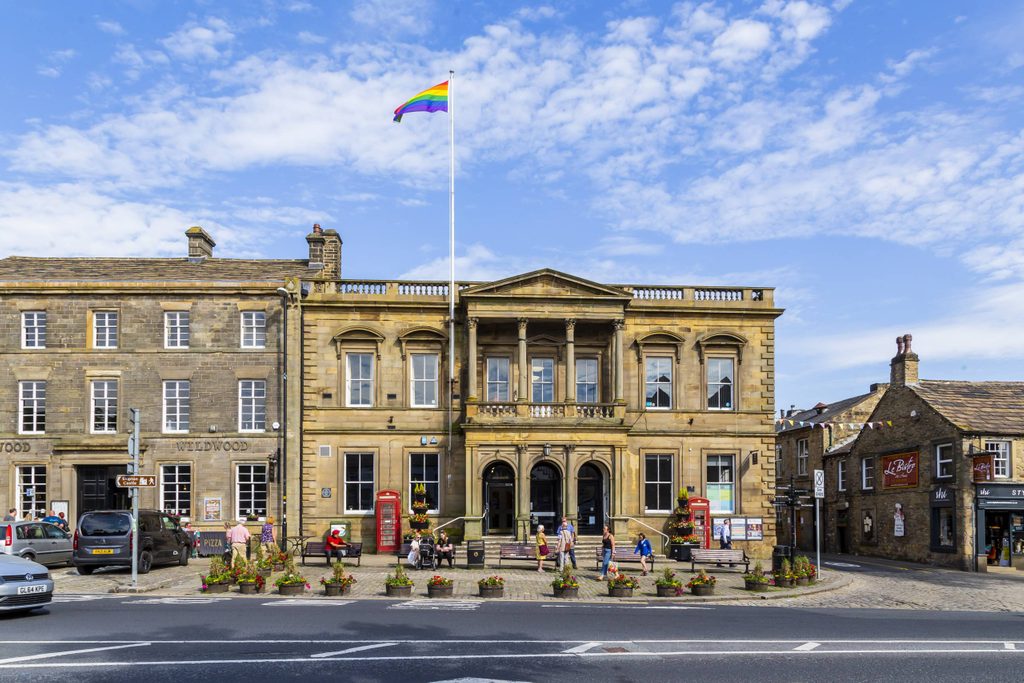 ◼ About Pride
Skipton Pride
This year Skipton will hold its first Pride event in Aireville Park on the 2nd of July, 50 years after the first ever UK Pride.
Pride is a time when millions of people across the country come together in love and friendship to support their local LGBTQIA+ communities. Events celebrate how far LGBTQIA+ rights have come, and highlight work still to be done toward true equality for this part of our community.
Throughout June, on the build-up to Skipton Pride, you can enjoy a Pride programme of events at Skipton Town Hall – including a film festival and special Pride editions of Make & Take crafts and Skipton Comedy Live. The Concert Hall will be the venue for the Pride Afterparty where you can enjoy an evening with internationally renowned drag act, Velma Celli!
Bring your friends and family along to Skipton Pride to stand up in unison for equality and diversity in your local area.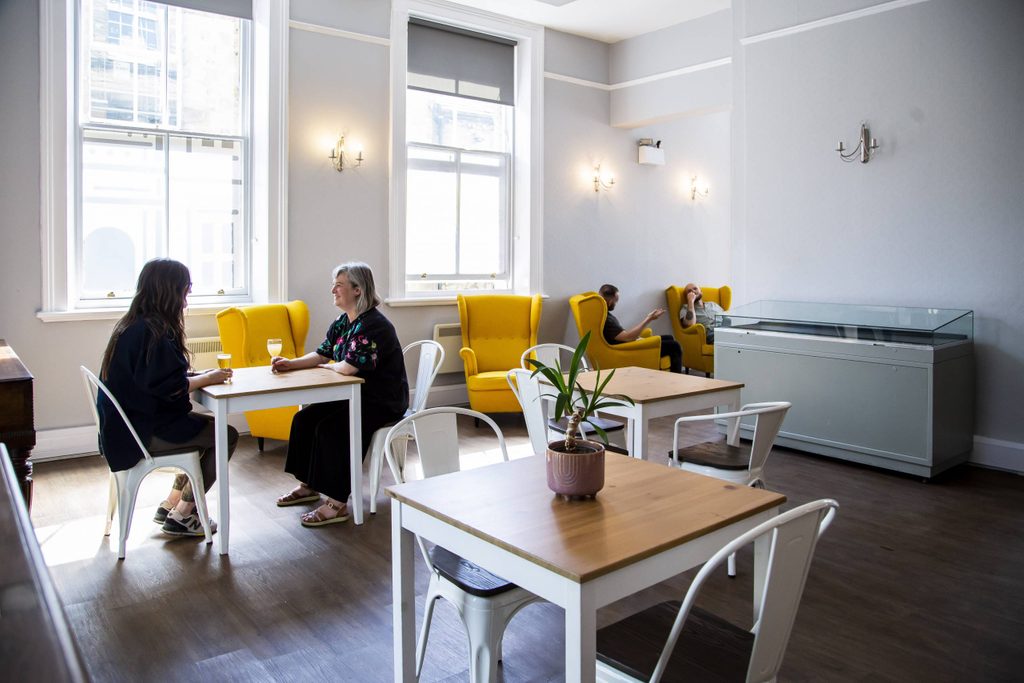 ◼ Refreshments
The Hub Bar
Our theatre bar opens one hour before most of our Events and Performances. We serve a selection of locally sourced drinks and snacks including North Brewing Beers, Mason's Gins, Northern Bloc Ice Cream, Yorkshire Crisps and Yorkshire Popcorn.