Macbeth
by Quantum Theatre
Something wicked this way comes…
Returning home from battle, the victorious Macbeth meets three witches on the heath.  But once he hears their prophecies of greatness he's gripped by murderous thoughts that urge him on to slaughter and to madness.
Shakespeare's darkest of tales, of vaulting ambition and its dreadful consequences, is brought to the stage by Michael Whitmore in a haunting new production by Quantum Theatre.
London based Quantum Theatre tours nationally with imaginative and highly engaging new productions of classic texts and Shakespeare plays adapted and directed by the Artistic Director, Michael Whitmore, who's flowing, inventive and easily accessible style informs all the company's output.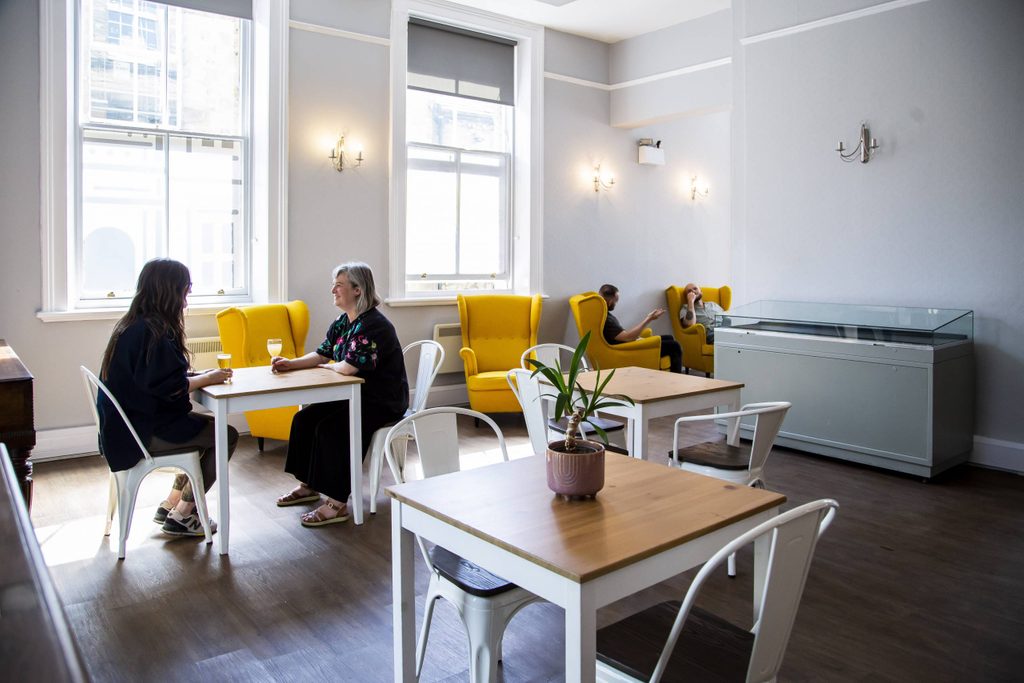 ◼ Refreshments
The Hub Bar
Our theatre bar opens one hour before most of our Events and Performances. We serve a selection of locally sourced drinks and snacks including North Brewing Beers, Mason's Gins, Northern Bloc Ice Cream, Yorkshire Crisps and Yorkshire Popcorn.