Get Ready for Pride!
This is an open invitation to young people to come and Get Ready for Pride at Skipton Town Hall!
Join us any time between 9.30am and 12noon to hang out, chat, make new friends and get dressed up (if you want to) for Pride in the Park.
We will provide (eco-friendly) glitter and face paints for those who would like to use them. Feel free to bring your own makeup and accessories too!
You can then walk down to Pride in the Park together in groups when you are ready.
Pride in the Park will take place at Aireville park. It starts at 12noon and finish at 8pm. Entry is free.
Important Information:
When you are getting ready with us if you are under the age of 12 please make sure you bring an adult with you.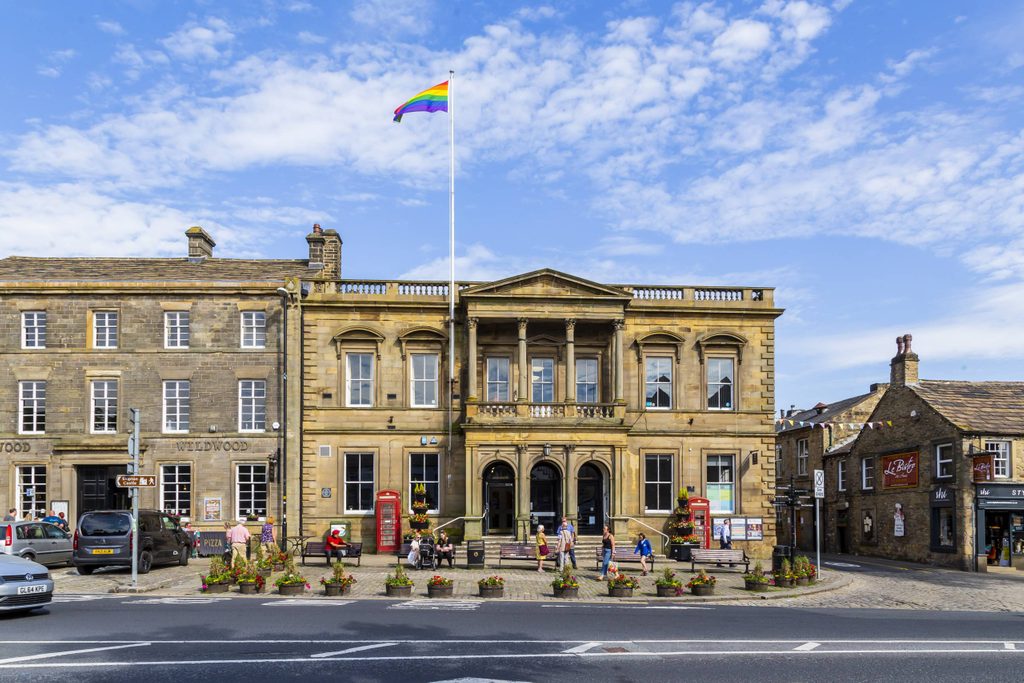 ◼ About Pride
Skipton Pride
This year Skipton will hold its first Pride event in Aireville Park on the 2nd of July, 50 years after the first ever UK Pride.
Pride is a time when millions of people across the country come together in love and friendship to support their local LGBTQIA+ communities. Events celebrate how far LGBTQIA+ rights have come, and highlight work still to be done toward true equality for this part of our community.
Throughout June, on the build-up to Skipton Pride, you can enjoy a Pride programme of events at Skipton Town Hall – including a film festival and special Pride editions of Make & Take crafts and Skipton Comedy Live. The Concert Hall will be the venue for the Pride Afterparty where you can enjoy an evening with internationally renowned drag act, Velma Celli!
Bring your friends and family along to Skipton Pride to stand up in unison for equality and diversity in your local area.