ANTI-VALENTINES DAY: The Bride of Frankenstein (PG)
Whether you are single or in a relationship, if you consider Valentine's Day to be a soppy charade then our Anti-Valentine's evening is for you! Bring your friends, family or partner along to a film screening of classic horror, The Bride of Frankenstein.
Dr. Frankenstein and his monster both turn out to be alive, not killed as previously believed. Dr. Frankenstein wants to get out of the evil experiment business, but when a mad scientist, Dr. Pretorius, kidnaps his wife, Dr. Frankenstein agrees to help him create a new creature, a woman, to be the companion of the monster.
The Hub bar will be open throught the evening serving drinks, Yorkshire Popcorn and Northern Bloc Icecream.
Rated PG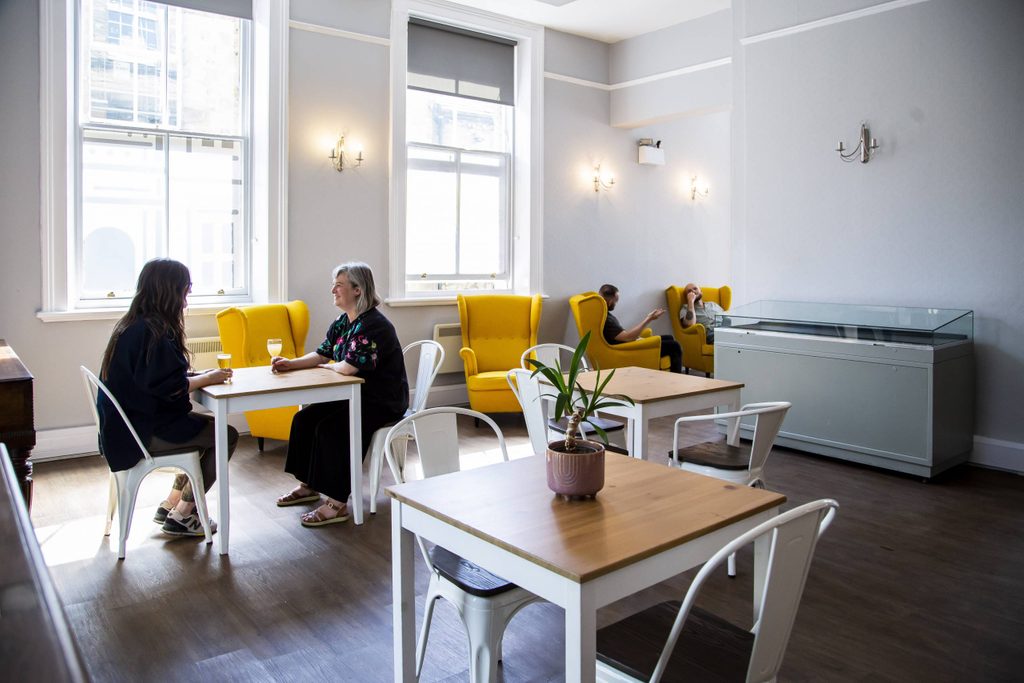 ◼ Refreshments
The Hub Bar
Our theatre bar opens one hour before most of our Events and Performances. We serve a selection of locally sourced drinks and snacks including North Brewing Beers, Mason's Gins, Northern Bloc Ice Cream, Yorkshire Crisps and Yorkshire Popcorn.