A Christmas Carol
by Quantum Theatre
It's a cold, bleak, biting Christmas Eve and old miser Scrooge is not full of the Christmas spirit.  In fact he hates Christmas!  But on returning home he suddenly finds himself visited by four ghostly apparitions come to teach him a lesson; his old partner Jacob Marley and the ghosts of Christmas Past, Christmas Present and Christmas Yet To Come.

Each ghost in turn shows him scenes of his life as it was and could be but as Christmas day dawns are these apparitions and their dire warnings enough to make Scrooge see the error of his ways?
Join Old Scrooge on his journey of enlightenment in Quantum Theatre's delightful and heart-warming new production of the Dickens Christmas classic.
Important Information:
Following the latest Government announcement a face covering will be required at this event unless you are medically exempt. We ask that you only remove your mask if consuming food & drink.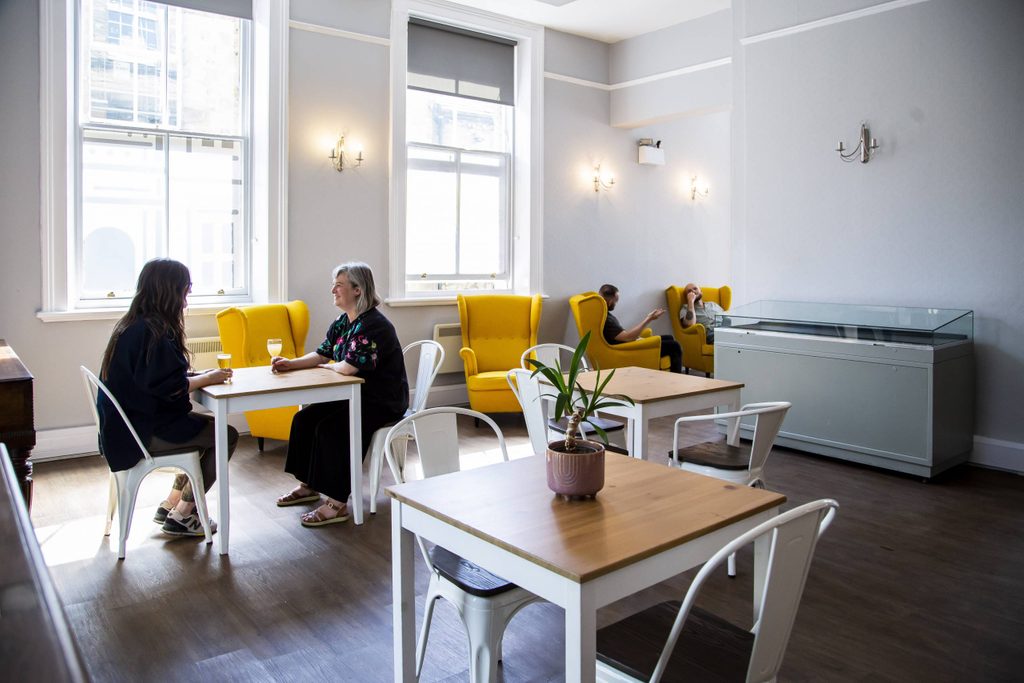 ◼ Refreshments
The Hub Bar
Our theatre bar opens one hour before most of our Events and Performances. We serve a selection of locally sourced drinks and snacks including North Brewing Beers, Mason's Gins, Northern Bloc Ice Cream, Yorkshire Crisps and Yorkshire Popcorn.