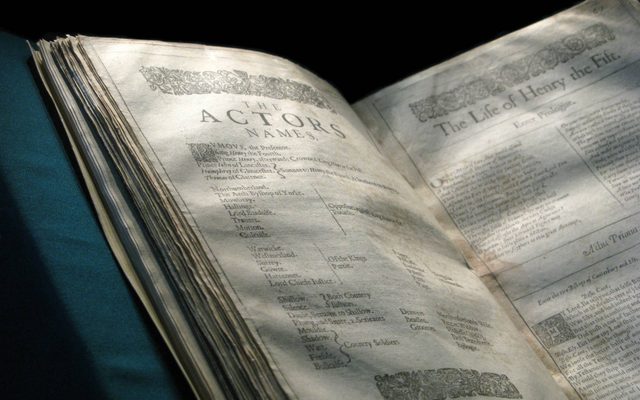 Shakespeare's First Folio 400th Anniversary
In 1623, around 750 copies of William Shakespeare's First Folio were published. It was the first collected edition of Shakespeare's plays.
The First Folio is still renowned as one of the most historically significant publications. Without it, eighteen of Shakespeare's plays would have been lost, including Macbeth and Twelfth Night.
In 2023 we are celebrating the 400th anniversary of this iconic book, a copy of which is on permanent display at Craven Museum.
Want to learn more? Why not join us at one of our Shakespeare season events!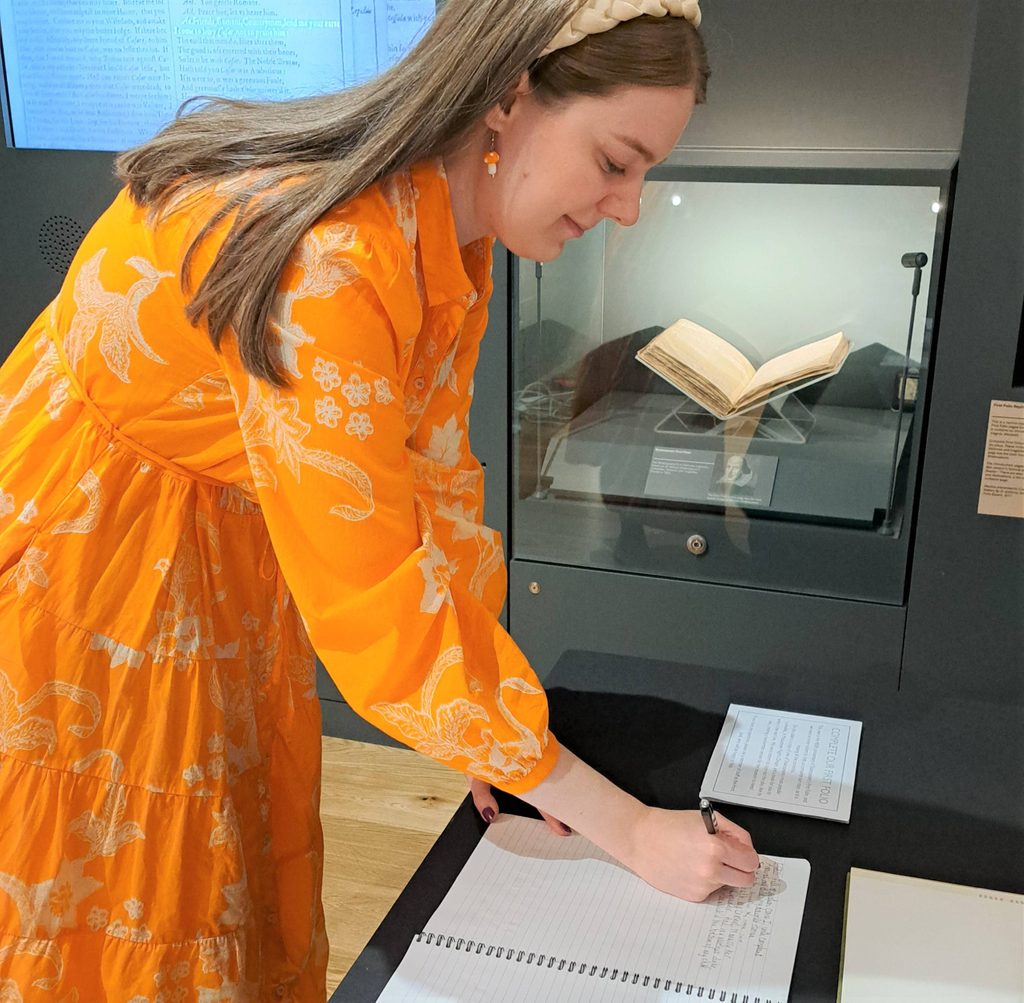 ◼ Museum Event
Complete Craven's First Folio
As part of our First Folio 400th Anniversary celebrations, we are inviting visitors to help us complete our First Folio, as our copy is missing Shakespeare's comedies.
Visitors to Craven Museum this year will have the opportunity to help us create a handwritten version of one of Shakespeare's most popular comedies, A Midsummer Night's Dream. A copy of the play and our book will be out by the First Folio display, and once the play is copied out, the pages will be bound and kept in the museum collection.
Visit us any time throughout 2023 to take part!
Explore Craven's First Folio

The history of the Folio
Want to learn more about Shakespeare's First Folio and how it came to Craven Museum?
Find out more about it's history in our dedicated Collections Stories page.

Read every page
Craven Museum has recently taken part in an Open Access project with AM Digital called First Folios Compared. It allows digitised copies of the First Folio from around the world to be compared side by side for the first time.
To see a digital version of our Folio, visit their website. Please note, this link will take you to an external website.

Shakespeare Trail
Dive deeper into the words of the Bard with our new trail. Explore the Craven Museum collection through some of Shakespeare's famous quotes!

See your favourite line on display
Throughout 2023 we're asking you which page of our First Folio you would like to see on display.
We regularly swap the page to make sure it doesn't suffer from light damage, and will be doing this every 3 months this year.
If you would like to be entered into our random draw for the next page turning, please get in touch and let us know the quote you wish to see on display: cravenmuseum@northyorks.gov.uk. Histories and tragedies only please (our Folio is incomplete)!